Commercial orange juice machine
Commercial orange juice squeezer machine
This juice extractor is specially designed for oranges and citrus fruits. It is suitable for producing fresh pure orange juice, usually used in liquor store, fruit store, restaurant, bar, coffee shop, and home.
Compared with bottled drinks, fresh fruit juice don't need to add preservatives, stabilizer, pigment, essence, or water. With the increase of people's health awareness, fresh fruit juice will take the place of fruity drinks and sodas and become the most popular drink.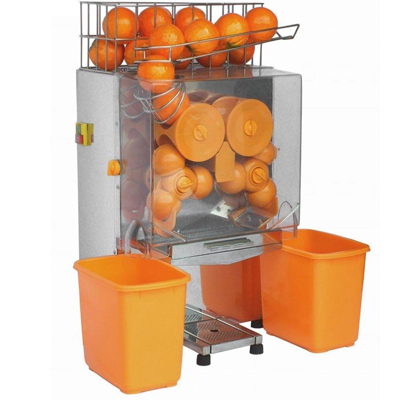 Commercial orange juice machine adopt squeezing force. After cleaning and sterilization, the fresh oranges can be fed to the machine directly. The machine will automatically accomplish peeling, extraction, and filtration. The extracted orange juice contains no peels, fibers, seeds, slag, which can be drank directly.
The commercial orange juice squeezing machine adopts scientific design in both interior and exterior structure. The parts contacting with oranges and juice are made of non-toxic plastic polypropylene and ABS, which meet the food grade standard. The machine features compact structure, small size, and light weight.
Specifications of commercial orange juice machine
| | |
| --- | --- |
| Power Supply | 220V 50Hz |
| Motor | 120W |
| Size of Orange | 40-80mm |
| Output | 20 Orange/Minute |
| Size | 400L x480W x900H mm |
| Weight | 55kg |
| Yield | 40%-50% |
Working principle of commercial orange juice machine
Orange and citrus fruits contains some bitter substance in the oily layer, spongy layer, white fibers, and seeds. We need to prevent them from getting into the orange juice in juice extraction. To adapt to the features of oranges, orange juice machines usually adopt the following 2 principles.
Half-cut cone orange juice machine
It is composed of cone head, cone bowl, cone roller drum, cutter, baffles, juice catcher, slag spout.

Entire orange juice extractor
The main part of a entire fruit juice extractor is a couple of squeezing cups with the same size and shape. The squeezing cups are finger shaped. They are butted up and down. The lower cups are statics, and the upper cups move straight line up and down based on the cams.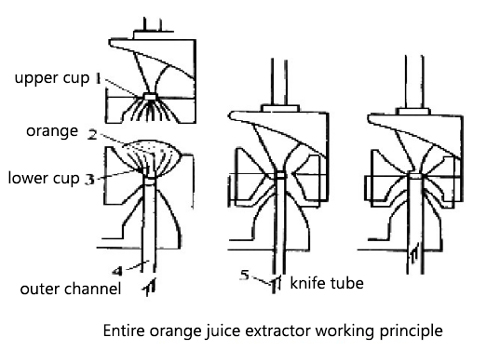 Advantages of commercial orange juice machine
It adopt stainless stell shell, transparent plastic cover, titanium steel knife, food grade working parts.
Small size, compact structure, simple operation, human design, corrossion resistant, easy to clean.
It applies to oranges with the diameter of 40-80mm. The juice squeezing process is simple and quick. The juice and slag are separated automatically.
Adopt squeezing force. The cleaned oranges can be fed to the machine and get peeled, extracted and filtered automatically. The juice yeild is about 40%.
The extracted juice are ready to drink. The commercial orange juice machine are widely appplied in juice shop, restaurant, entertainment area, and at home.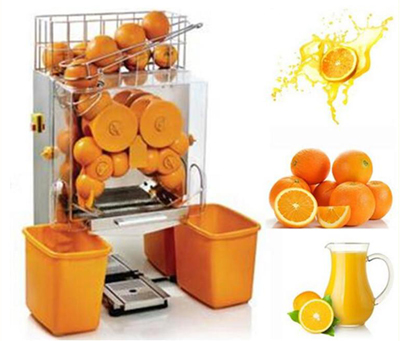 AGICO is an experienced fruit juice production equipment manufacturer and supplier. We provide complete orange juice production line and industrial orange juice extraction machine. If you have demand or questions, please contact us in the form below. Our customer services will reply within one workday.
Get in Touch Now!