Juice ultrafiltration system
Juice filtration system is used for the filtration, clarification, debitterizing and concentration of fruit juice and other liquids. It can be applied in apple juice, grape juice, pomegranate juice, red plum juice, tomato juice, mulberry juice, orange juice, watermelon juice, haw juice and various vegetable juice.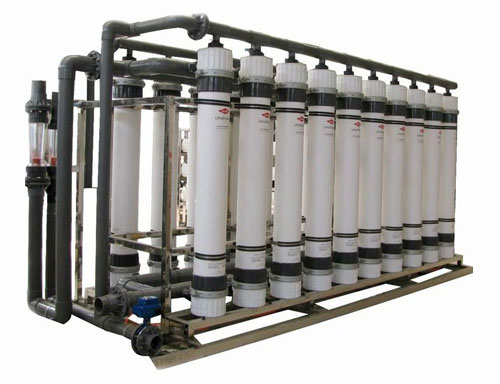 The structure of juice ultrafiltration system
Juice ultrafiltration system consists of tubular ultrafiltration modules, circulation pumps, boost pumps, automatic control system, CIP cleaning system, feeding system, stainless steel cooling equipment, Precision filtering device, racks and other accessories.
Working principle of ultrafiltration system
Ultrafiltration is a pressurized membrane separation technology. Under certain pressure, small molecule solute and solvent pass through the apertures of a special film, while the large molecules leave one side of the membrane. In this way, the large molecule content get purified. Ultrafiltration is a membrane separation technique that adopts pressure to separate large and small molecules.
Parameters of juice ultrafiltration system
| Membrane area | Capacity | Pressure | Temperature | PH |
| --- | --- | --- | --- | --- |
| 0-1000m2 | 0.2-50T/h | 0-0.15Mpa | 0-45℃ | 2-12 |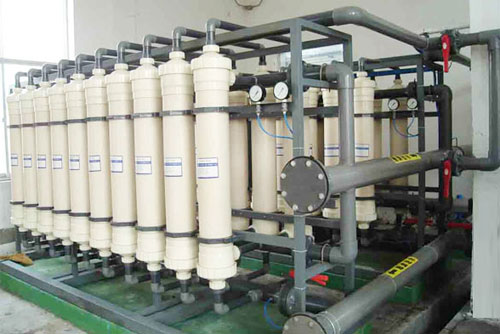 Advantages of membrane ultrafiltration
Stable filtration effect
Membrane ultrafication has stable filtration effect and high precision. The filtrated juice looks clear, with no visible turbidity content. There is no flavor loss in the filtrated juice. The color is stable and won't turn brown. Membrane ultrafiltration can prolong the shelf life of fruit juice and improve its quality.
Long working life
The membrane system has long service life and good regeneration performance. It has strong resistance to microbial contamination. The membrane can sustain high permeation flux and retention rate.
Low operation cost
The membrane ultrafiltration system requires low power consumption and low operation cost. It is easy to operate and maintain. The process flow is simple, and the work cycle is short. It can reduce the labor intensity and production cost by 15-50%. You can withdraw the investment within a year.
Full automatic control system
The ultrafiltration system is equipped with an automatic control cabinet. It adopts touch screen control or button control. The PLC is optimally combined with the transducer to realize system data integration processing, monitor key operating parameters. The automatic control system can avoid manual mistakes.
Superior quality
The ultrafiltration system adopts scientific design. It takes up small floor space and can realize continuous industrial production. All materials are made of food grade SUS 304, and have got certified by QS.
Get in Touch Now!