Litchi and longan peeling machine
Litchi and longan peeling machine is used after cleaning and stem removing process. It adopts rubber covered rollers to separate the shells and pulps of litchi and longan, with the hulling rate of 99%. It is widely applied in the production of litchi and longan juice and wine, dry pulps, preserved fruits, fruit jam, and canned fruit.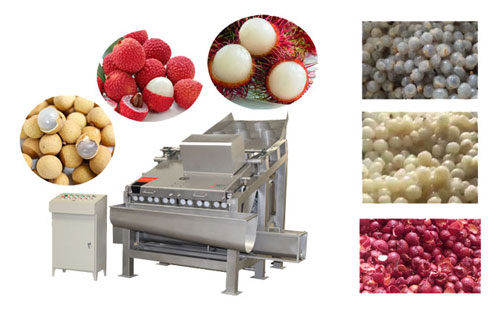 This Litchi and longan peeling machine is one of our self-developed fruit processing machinery. AGICO holds 2 patents on this machine. It features compact structure, high production efficiency, low energy consumption, with high peeling rate and little pulp loss.
As proved by the Department of Agriculture and Department of Science and Technology of Guangdong Province, which is the largest longan production place in China, AGICO Longan and Litchi peeling machine leads the nation.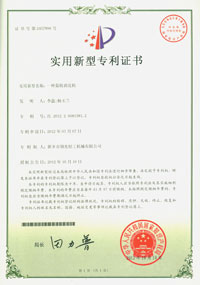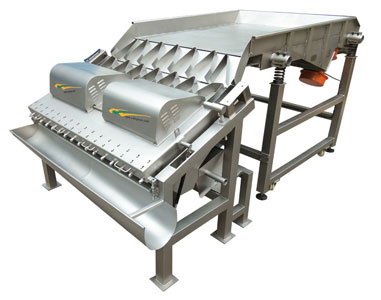 Parameters of litchi and longan peeling machine
Model
Capacity
Packing size (mm)
Peeling rate
Power
XPL-3000
3000kg/h for litchi
2000kg/h for longan
2500*2300*3100
above 90% for graded fruits,
85% for ungraded fruits
18KW
XPL-6000
6000kg/h for litchi
4000kg/h for longan
3000*5000*3100
28KW
Logan and litchi peeling process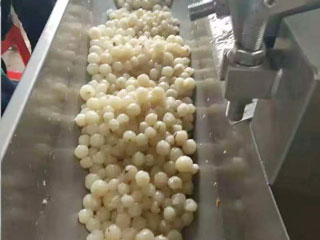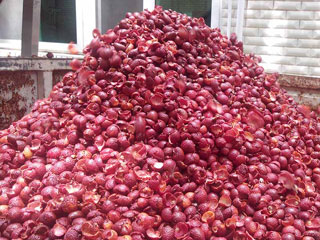 Clean and disinfect the logan/litchis and remove the steams.
Simply classify them according to their sizes.
Feed the litchis/longan to the oriented strip and rubber covered rollers.
The feed roller will convey the longan/litchis to the surface of oriented strip, where the fixed knife cut them one by one.
The separating rollers will separate the shells from the pulp and core. Then they fall into the vibrating launder.
At last, the discharge wheel will takes the litchi/longan shells out of the machine.
Litchi and longan pulp production plant
A complete litchi/longan production plant includes fruit sorting machine, fruit washing machine, fruit grading machine, middle storage silo, litchi/longan peeling machine, litchi/logan core removing and pulping machine. It is used to produce litchi/longan jam and pulp, and for further production of juice and wine.
AGICO litchi/longan peeling, core removing and pulping machine are our self-developed equipment, which belong to China Spark Program. We have passed the Appraisal of Scientific and Technological Achievements and got 2 national patents. Besides, our equipment have acquired Provincial Third Prize of Scientific and Technological Advancement Award, and Provincial Third Prize of Agricultural Technology Extension Award.

1.sorting machine 2.brush washer 3.air bath washer 4.grading machine 5.buffer
6.peeling machine 7.core removing machine 8.pulping machine
Parameters of Litchi/longan pulp production plant
Capacity
Floor Space L*W*H
Labor Required
Floor space
2-5T/H
30m * 2m * 2.5m
(set up in straight line)
About 10 workers
adjustable according to customer's workshop space
Get in Touch Now!